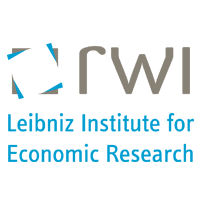 Available in German, French, English, Spanish, Italian, Dutch, Portuguese, Polish
Three prerequisites for large-scale tests and targeted isolation
In recent weeks, the German government has made the right call by introducing increasingly strong measures to contain the spread of the coronavirus. Absent these measures, a very large number of people – probably 60 to 70% of the population in Germany – would become infected within a short time. Although Germany has one of the highest capacities of intensive care beds per inhabitant in the world, which should be further increased, RWI calculations suggest that a continued spread of infections would mean that around 80% of people with intensive care needs would have had to be turned away within six to seven weeks. This would make it impossible to avoid several hundred thousand deaths due to Covid-19 in Germany
If successful, the tougher measures introduced in the meantime will lead to a significant slowdown in the spread of the virus. The number of infected persons could thus probably always remain below the threshold above which people seeking help must be turned away from hospitals. Model calculations by RWI, which are based on the increasingly clear data on the damage potential of the pathogen, show that "only" about 200,000 Covid-19 deaths would then be reported. However, they also show that this strategy would probably have to be in force for six to seven months to avoid overburdening the health care system.
Since the economy and society are equally burdened by this state of affairs, policymakers will have to relax social restrictions sooner or later. However, any relaxation would risk overburdening the health care system again. At the same time, the longer the current strategy is pursued, the more dire the impacts on the functioning of our economy. This could deprive our society of its livelihood through a flood of insolvencies and mass unemployment.
Turning the tide as quickly as possible: large-scale tests as a strategy
The only way out of this dilemma is to adjust the strategy implemented so far, which was adopted out of a lack of alternatives, by placing all people in Germany, infected and non-infected, under a quasi-quarantine. As soon as possible, a switch should now be made to an alternative strategy that consistently focuses on the infected and on suspected cases. This alternative strategy would rely on the massive use of testing procedures, the evaluation of information on contacts and whereabouts, and the consistent isolation of infected persons. If successful, a massive increase in new infections could be prevented, while at the same time moving the economy and society back towards normal operations. The experiences of Asian countries such as South Korea and Singapore show that this could succeed in principle.
Read the full paper at RWI - Leibniz Institute for Economic Research