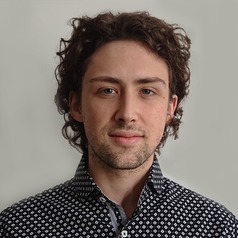 5th June 2020
Noam Obermeister
Noam is a PhD Student at Cambridge University
Policymakers around the world are relying on the expertise of scientists to help make decisions around the COVID-19 pandemic. But how do scientists learn to advise policymakers? Noam Obermeister from Cambridge's Department of Geography argues that this has been overlooked in the past, and suggests how studying their learning might help us prepare for future emergencies.
Despite years of experience advising the government, Professor Neil Ferguson couldn't have anticipated that his private life would become a matter of public scrutiny last month, essentially ending his formal relationship with government. No less surprising is the move from a former Government Chief Scientific Adviser, Professor Sir David King, to set up a so-called 'Independent SAGE' - laying bare the kinds of deliberations that would have taken place behind closed doors during his appointment.
The bottom line for high-profile scientists and scientific advisers is that the rules of the game have changed. They may have learned that discretion is highly valued by policymakers, and yet, calls for transparency continue to resound louder than ever. How are scientists dealing with these new circumstances? What are they learning?
In a recent paper, I argue that too little attention has been given to how experts learn to advise policymakers. Although there is no shortage of guidelines and fragments of wisdom for researchers who want to see their work (or the work of colleagues) inform policymaking, scientific advice to governments is largely a case of learning on the job.
In their role as scientific advisers, experts learn what is and isn't appropriate behaviour, what is and isn't politically acceptable, and to draw the line where the science 'ends' and the politics 'begin'. Scientific advice is a tricky balancing act between making expert judgments on the best available evidence and calibrating those judgments to the politics of the issues at hand. Like a tightrope walker, the scientific adviser has to learn to get the balance just right.