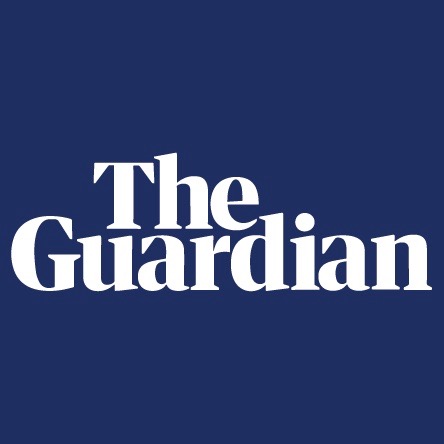 The Guardian COVID-19 Investigations: How herd immunity and delayed lockdown hampered efforts to contain the spread of coronavirus
In common with the many thousands of people whose lives have suddenly been devastated by Covid-19, Ken Sazuze cannot know exactly when the coronavirus landed on his family and wreaked its terrible damage. His wife, Elsie, was 44, a much-loved nurse, mother to their children, Anna, 16, and Andrew, 22; she was his soulmate and best friend, a "genuine person," he says. Elsie died on 8 April, on a ventilator, in Birmingham's Good Hope hospital.
Ken believes she became infected sometime in that eerie, frightening week after Monday 16 March, when Boris Johnson's government reconsidered its previous light-touch approach, which had envisaged 60% of the population – 40 million people – would become infected, and while many would die, the majority would recover and attain "herd immunity". That week, although more physical distancing had been advised by Johnson, normal life mostly continued until the compulsory lockdown; pubs, restaurants and gyms stayed open, as did schools, until Friday 20 March. Sazuze, who served 10 years in the British army before studying to be a nurse himself, says he "never liked that herd immunity idea".
"During those weeks, the virus was allowed to spread," he says. "We have suffered such a painful blow. I strongly believe that if the government had acted more quickly we wouldn't have lost so many lives, and my wife could be here today."
The health secretary, Matt Hancock, supported by Downing Street, has persistently denied that attaining herd immunity, by allowing the disease to infect most people, was ever a policy, goal, strategy or even "part of the plan". Well-placed government sources said on the strictest reading of the word "policy" that may be true. But they do not understand how the government can claim that herd immunity was not part of its plan.
The Guardian's account of the government's response to the crisis is based on interviews with sources in or close to Downing Street, the Department of Health and Social Care, the Cabinet Office, Cobra and Sage, as well as other advisers and experts. Many asked not to be named, because they were not authorised to speak publicly. Some said that while they had concerns, they were holding back some of their criticism because they did not want to damage public trust in government at such a delicate time. All are wary of being wise in hindsight, and sympathetic to ministers who took decisions they felt were right at the time.
But with Covid-19 having spread virulently, particularly during those first three weeks of March, more than 21,000 people have now died in hospitals alone and Britain is predicted to be possibly the worst affected country in Europe. There are profound questions to be answered, about why Johnson's government stood alone among the countries of the world, pursuing that herd immunity approach, and why, when they realised stricter measures were needed, the lockdown was still delayed.
Prof Neil Ferguson, the lead scientist on the Covid-19 response team at Imperial College London, whose advice paper of 16 March is credited with convincing the government to change course, responded extensively to questions from the Guardian for this article. He emphasised that one alarming estimate in that paper was not new: that under the "mitigation scenario", which apparently envisaged herd immunity as one outcome, and included measures then being considered by the government, 250,000 people would die.