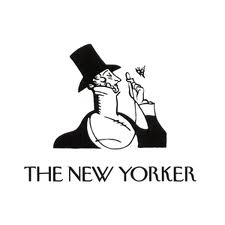 The initial coronavirus outbreaks on the East and West Coasts emerged at roughly the same time. But the danger was communicated very differently.
The first diagnosis of the coronavirus in the United States occurred in mid-January, in a Seattle suburb not far from the hospital where Dr. Francis Riedo, an infectious-disease specialist, works. When he heard the patient's details—a thirty-five-year-old man had walked into an urgent-care clinic with a cough and a slight fever, and told doctors that he'd just returned from Wuhan, China—Riedo said to himself, "It's begun."
For more than a week, Riedo had been e-mailing with a group of colleagues who included Seattle's top doctor for public health and Washington State's senior health officer, as well as hundreds of epidemiologists from around the country; many of them, like Riedo, had trained at the Centers for Disease Control and Prevention, in Atlanta, in a program known as the Epidemic Intelligence Service.
Alumni of the E.I.S. are considered America's shock troops in combatting disease outbreaks. The program has more than three thousand graduates, and many now work in state and local governments across the country. "It's kind of like a secret society, but for saving people," Riedo told me. "If you have a question, or need to understand the local politics somewhere, or need a hand during an outbreak—if you reach out to the E.I.S. network, they'll drop everything to help."
Riedo is the medical director for infectious disease at EvergreenHealth, a hospital in Kirkland, just east of Seattle. Upon learning of the first domestic diagnosis, he told his staff—from emergency-room nurses to receptionists—that, from then on, everything they said was just as important as what they did. One of the E.I.S.'s core principles is that a pandemic is a communications emergency as much as a medical crisis. Members of the public entering the hospital, Riedo told his staff, must be asked if they had travelled out of the country; if someone had respiratory trouble, staff needed to collect as much information as possible about the patient's recent interactions with other people, including where they had taken place. You never know, Riedo explained, which chance encounter will shape a catastrophe. There are so many terrifying possibilities in a pandemic; information brings relief.
A national shortage of diagnostic kits for the new coronavirus meant that only people who had recently visited China were eligible for testing. Even as EvergreenHealth's beds began filling with cases of flulike symptoms—including a patient from Life Care, a nursing home two miles away—the hospital's doctors were unable to test them for the new disease, because none of the sufferers had been to China or been in contact with anyone who had. For nearly a month, as the hospital's patients complained of aches, fevers, and breathing problems—and exhibited symptoms associated with covid-19, such as "glassy" patches in X-rays of their lungs—none of them were evaluated for the disease. Riedo wanted to start warning people that evidence of an outbreak was growing, but he had only suspicions, not facts.